TOP 10 REASONS TO RETIRE IN TYLER, TX
Wondering if retiring in Tyler, TX would be a good idea for you? Tyler is a popular retirement destination for seniors looking for a peaceful and affordable place to spend their golden years. The city is located in East Texas, approximately 98 miles east-southeast of Dallas, TX, and about 98 miles west-northwest of Shreveport, LA. Tyler has a population of approximately 106,000 residents, making it a mid-sized city with a small-town feel. Tyler is a clean, beautiful city for all age groups, but there are 10 good reasons it is becoming known as an ideal retirement spot.
1. LOW COST OF LIVING
On the national index, Tyler is below the national average for the cost of living. The economy is diverse, and Tyler is considered the manufacturing, healthcare, educational and retail center of East Texas. The area offers abundant and low-cost labor, land, and buildings.
2. WARM CLIMATE
A prime commodity in East Texas is our consistently mild weather. That, plus an abundance of lakes, state parks, and national forests, contributes to a superb quality of life.
East Texas has four distinct seasons – fall, winter, summer, and spring, with an average of 245 days of sunny weather annually. Usually, Tyler's winter is limited to January and February. It only becomes sweater weather in October, and even then your shorts should still be available! There are often warm days in February with daffodils dotting the landscape.
The biggest advantage of our pleasant climate is the opportunity to enjoy outdoor activities. East Texas is famous for its festivals, arts and crafts fairs, and flea markets. In addition, there are 22 city parks and one of the finest private zoos in the nation. Residents can enjoy a year-round calendar of outdoor concerts and other special events.
3. ABUNDANT RECREATION
It's a sure bet that a city surrounded by 27 prime sporting lakes will offer great recreational sports and good fishing. For bass fishing, Lake Fork, located less than an hour from Tyler, has produced 11 of the top 20 bass in Texas. For serene beauty, Lake Tyler and Lake Palestine are just minutes from Tyler. Tyler State Park consists of 985 acres of woods surrounding a small but beautiful lake. Twenty-five additional parks are located in Tyler, all with picnic areas. Four local parks have ideal hiking and bike trails.
There are 4 private golf courses in Tyler, TX and 8 more golf courses within 20 miles of Tyler. The Eisenhower International Golf Classic is held in Tyler every spring. Tyler also has an active Senior Center. Other Recreational Facilities and Activities:
Tennis Courts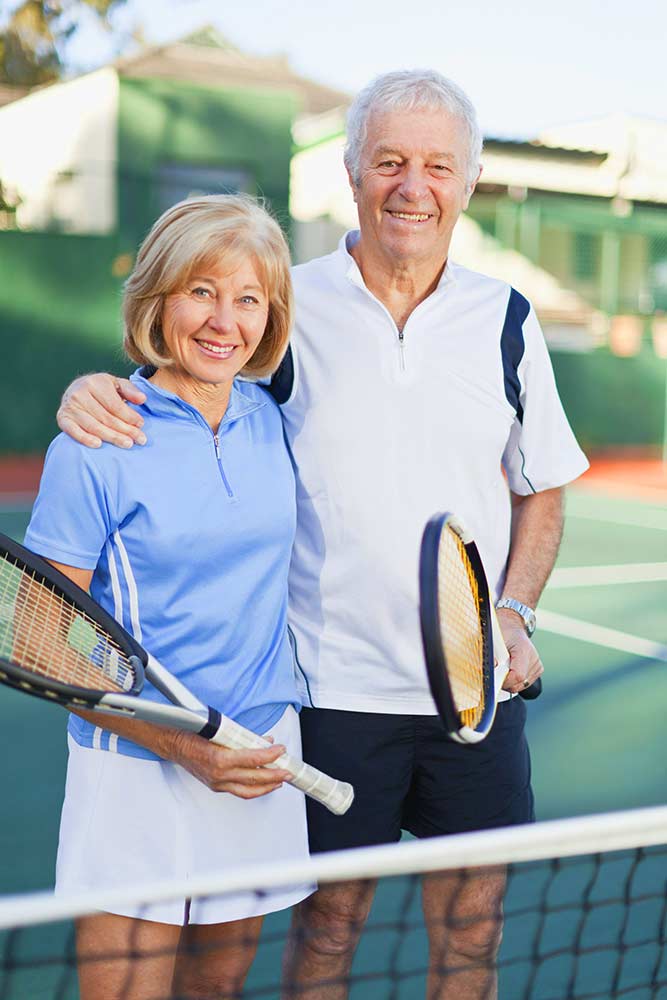 Parks/Playgrounds
Ball Parks/Soccer Fields
Health Clubs
Hike/Bike Trails
Picnic Areas
Swimming Pools
Bowling Alleys
TASCA Senior Center (Lots of fun activities!)
4. EDUCATIONAL OPPORTUNITIES
Tyler puts a high priority on educational opportunities for people of all ages. Our city is served by Tyler Junior College, Texas College, and the University of Texas at Tyler. State-of-the-art fine arts performance facilities enhance university and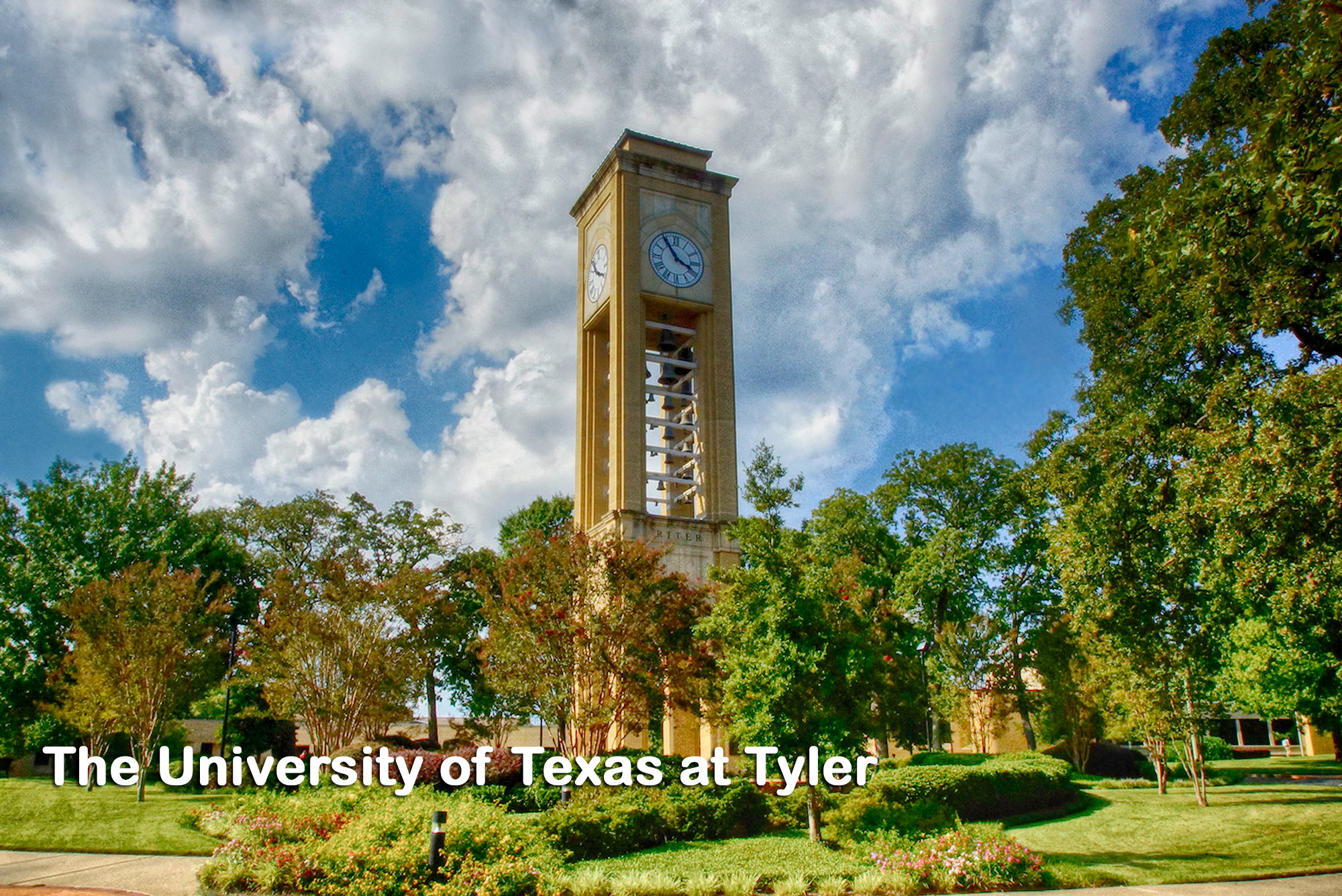 college-sponsored attractions, including performances of theater, music, and dance, the University of Texas at Tyler Distinguished Lecture Series, and a wide variety of continuing education opportunities.
5. HOUSING OPTIONS
Tyler offers outstanding real estate for retirement living in a continuing care community. Many of these retirement neighborhoods offer a variety of services, activities, and skilled care.
Multi-family accommodations include over 55 apartment communities from exclusive townhomes to garden-style developments.
Many luxury retirement communities are located in Tyler, where both independent and assisted living services are provided. The communities offer both rental apartment homes and lovely planned neighborhoods.
And of course, if you're looking to buy, home prices in Tyler are still among the best in Texas.
6. FINANCIAL SERVICES
Tyler is a city that proudly offers all of the amenities of a major financial market. Tyler is the headquarters of several local and regional banks, and there is a substantial representation of the major national banks, as well. With more than 20 banks and credit unions serving Tyler, you will find that banking in Tyler offers convenience and peace of mind.
In today's complicated and competitive investment environment, you will be relieved to find an array of investment and brokerage firms. Tyler is served by more than a dozen highly respected firms that provide highly personalized service, broad market research capabilities, and customized financial solutions. Tyler offers access to Wall Street from the comfort and beauty of East Texas.
7. EXCELLENT MEDICAL SERVICES
Serving as the regional healthcare center for eastern Texas, Tyler is home to some of medicine's most advanced care from respected institutions such as the University of Texas Health Center, with over 70 primary care and specialty physicians and a 150-bed acute care hospital all under one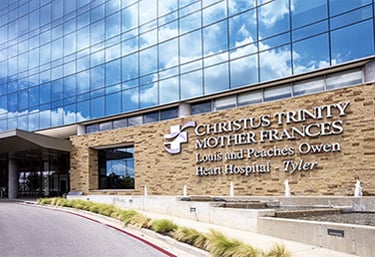 roof. East Texas Medical Center is the largest hospital in East Texas, specializing in acute care medicine and extending quality care through regional centers, including the area's first and only Level 1 trauma center. Also, advanced oncology care and a full range of behavioral health services are offered for all age groups, including seniors. Christus Trinity Mother Frances Hospital was recently named one of the nation's best-performing hospitals for open-heart surgery. Christus Trinity Mother Frances Health System is also recognized for outstanding patient care for cancer, diabetes, neuro and orthopedic disorders, and urologic disease. Healthsouth Rehabilitation Hospital of Tyler is a 63-bed JCAHO and CARF accredited hospital conveniently located near the hospital district.
8. THINGS TO DO IN AND NEAR TYLER
Tyler Museum of Art – Exhibitions free to the public with other programs, including films, musical and theatrical performances, lectures, and seminars.
Caldwell Zoo – Over 1500 animals of 250 species share a 50-acre compound.
Tyler State Park – Camping, boating, swimming, hiking, fishing, canoe, and paddleboat rental. 985 acres of beautiful park grounds surround a spring-fed lake. Great place for family reunions or just walking in a gorgeous natural environment.
Lake Palestine - Love fishing? Then you'll love fishing for crappie, bass and catfish at Lake Palestine!
Tyler Municipal Rose Garden and Museum – 14 acres and 400 rose varieties testify to Tyler's standing as the "Rose Capital of the World." The museum displays items related to Tyler's rose-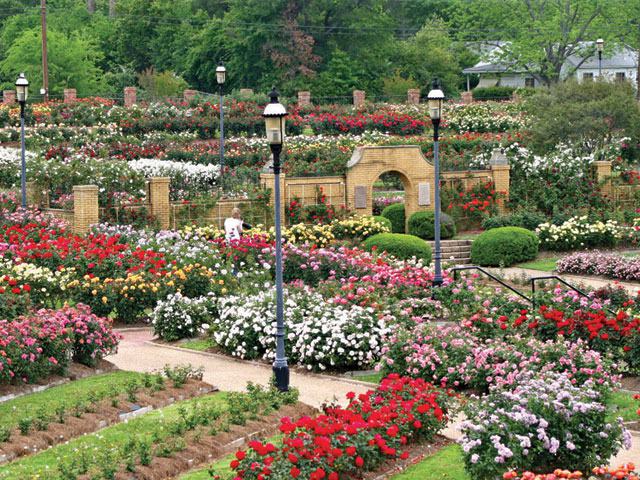 growing industry.
Goodman Museum – A delight for antique lovers and historians, this Tyler landmark brings the past to life.
McClendon House – One of the finest examples of Eastlake-Bracketed Victorian Architecture remaining in Texas.
Smith County Historical Museum – Home to Smith County artifacts dating from the days of Indian occupation to the present.
ARTS & CULTURE
Tyler Civic Theatre – Theatre in the round stages five performances from fall to spring.
East Texas Symphony – The symphony offers a subscription series of five concerts, plus two free outdoor concerts.
Cowan Center of Performing Arts - Check their website to see all scheduled performances.
ANNUAL EVENTS

• Azalea & Spring Flower Trail
• Cinco de Mayo
• Eisenhower International Golf Classic
• Juneteenth Celebration
• Festival on the Square
• Beauty & the Beast Bike Tour
• East Texas State Fair
• Texas Rose Festival
• Mistletoe and Magic
• Christmas Parade
9. FINE DINING AND CONVENIENT SHOPPING
With approximately 122 dine-in restaurants and 51 fast-food establishments (with more opening all the time), East Texans come from all over to sample our delicious cuisine!
Spend a day exploring Tyler's retail treasures! Shopping centers, specialty shops, antique shops, the Broadway Square Mall, the newish massive Cumberland Mall, and our own monthly flea market at the Tyler Market Center will entice you with thousands of unique and affordable items you just won't be able to resist!
10. SPIRITUAL OPPORTUNITIES
Tyler offers 205 places of worship representing most major denominations.
If you're interested in buying a home to retire in Tyler, by all means, give us a call at (903) 962-0034. We have helped many people who have decided to retire in Tyler find their perfect home. One of our experienced Buyers Agents would be happy to help you find just the right home in the right location at the right price.
Have questions? Please contact us below or give us a call. Phones are forwarded to an agent after business hours.
The Pamela Walters Group
Address
1406 Rice Rd Ste 100
Tyler
TX
75703


Email Us
[email protected]
Call Us
1-(903) 962-0034