Learn More about Homes for Sale in Tyler, TX
The Tyler, TX real estate market offers a variety of homes for sale, from cozy single-family residences to sprawling estates. Homebuyers looking for affordable options can find charming bungalows and cottages, while those seeking more luxurious properties can explore impressive luxury homes with ample amenities.
Wondering if you should buy a home in Tyler, TX? The first time you see Tyler in the spring, you'll think you've died and gone to heaven. First the tulip magnolias, dogwoods, and redbuds bloom. Then the azaleas become an explosion of color that lifts your heart. Walking the Tyler Azalea Trail is a favorite activity for many in the spring.
Some of the most unique Tyler Texas real estate becomes accessible when residents open historical homes and other residences along the Dobbs and Lindsey Trails during the Azalea Trail. Some homes invite you to enjoy their gardens and backyards. At others, you're beckoned to the front door by young ladies wearing Antebellum dresses. When the azaleas fade, the roses begin to bloom. Tyler is called the Rose Capital of America for its annual Rose Festival and the nation's largest rose garden.
Natural beauty isn't all Tyler has to offer. Here you'll find Tyler Junior College, the University of Texas at Tyler, and Texas college. We have state-of-the-art medical facilities that draw people from all over. Our shopping, dining, and entertainment rivals that of much larger metropolitan areas.
Houses for Sale near Excellent Dining Options
Whatever you're hungry for, you'll find it in Tyler. Homes in Tyler Texas put you close to what's becoming an ultimate foodie destination. Here are just a few of the dining options locals love.
• Stanley's Famous Pit Bar-B-Q — When Business Insider ranked the top 50 barbecue restaurants in the United States, Stanley's was number two. Texas Monthly regularly awards them high honors for their mouth-watering brisket, falling off-the-bone baby back ribs, freshly made sausage, and specialty sandwiches.
• Kiepersol — Tour the winery and distillery, then stay for dinner. The restaurant offers rustic elegance and menu items like USDA Prime steak aged to perfection and the freshest seafood.
• Bruno's Pizza — This local spot has been serving handmade pies and pasta for decades. They're one of the best East Texas options for specialty pizzas, Italian sandwiches, and incomparable cheese ravioli.
• Jucy's — If you're hungry for fast food, here's where the natives will send you. Indulge in the area's best Black and Bleu burger, beans with just the right amount of kick, thick onion rings, and Blue Bell ice cream.
• The Foundry — Stop here for craft coffee that ranges from cold brew to special-menu lattes. The Foundry offers fresh, locally sourced organic products in its coffees, teas, and artisanal lunch menu.
Things to do in and Around Tyler
One of the reasons Tyler Texas real estate is so desirable is that owning a home in Tyler puts you close to a wide range of options.
Shopping
If you like to shop, Broadway Square Mall and The Village at Cumberland Park provide upscale stores and locally-owned boutiques. Discover something unique at Gaudy Me where some of the inventory is designed in-house. Find designer labels and this season's must-haves at Brigette's. Buy vintage vinyl at El Guapo Records.
Family Fun
There's plenty to do with kids year-round. Here are just a few Tyler options:
• Caldwell Zoo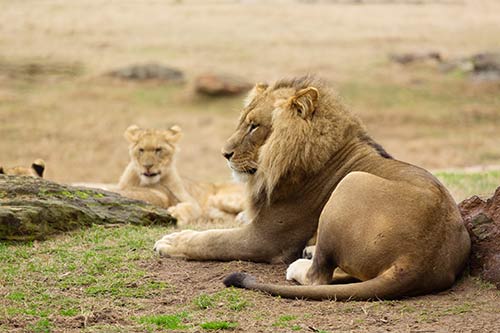 — Explore this 85-acre zoo with more than 2,000 animals.
• Faulkner Park Sprayground — This water play area is free to families all summer long.
• The Waterpark at The Villages— Enjoy this indoor water park even on bad weather days.
• Discovery Science Place — Encourage exploration at this hands-on children's museum.

• The Children's Park— This is where children can explore and enjoy something a bit different. Adults find it a beautiful and quiet place for meditating.
Outdoor Activities
If you cycle, several local groups hit the roads and trails every week. A popular starting point is Legacy Trail.
Tyler State Park offers boating, fishing, camping, and 13 miles of trails around a 64-acre spring-fed lake.
The Rose Rudman Recreational Trail cuts through the middle of town. It's an oasis of trees and trails for joggers, cyclists, or couples planning a romantic stroll. The City of Tyler operates 26 parks and the area has several public and private golf courses.
Tyler Arts and Culture
Tyler mixes small-town friendliness with a cosmopolitan atmosphere. The R. Don Cowan Fine and Performing Arts Center has a regularly updated variety of Broadway shows, musicals and plays. The East Texas Symphony Orchestra has been dazzling audiences at the Cowan Center since 1936.
Liberty Hall was Tyler's first movie theater. It was renovated and reopened in 2011 to host nationally known artists, local entertainers, and classic movies.
The Tyler Museum of Art has both permanent and visiting collections.
Visit the Tyler Civic Theater Center for live performances of thrillers, comedies, and classics.
Tyler Employment and Business Opportunities
The Perryman Group's most recent annual economic outlook conference forecasts healthy area growth over the next five years. Employment opportunities and income levels are expected to rise between now and 2022.
Last year added some 1,500 net jobs with education and health services driving job growth. Tyler area expansion is expected to continue to outpace the national rate. Some of the biggest growth areas are mining, information, services, and manufacturing.
If you're considering Tyler Texas real estate, we'd be proud to show you around. In addition to single-family homes, Tyler features a number of townhomes and garden homes for sale. Call one of our Buyers Agents at 903-962-0067 to begin your home search today.
And, if you haven't already, be sure to register for our website so that you can receive email alerts whenever new homes come on the market.
Homes for Sale in Tyler, TX
View all active houses for sale.
Interested in Learning more about Tyler and the Tyler housing market? Contact us using the form below and ask your question(s) - an agent will get back to you asap.