Learn More about Homes for Sale in Chandler, TX
Why Should I Buy a House in Chandler, TX?
There's actually quite a lot to say about Chandler, TX. It's located in Henderson County but is only 11 miles from downtown Tyler – and it has some really nice waterfront properties on the north shore of Lake Palestine. Chandler is located near many things to do, and their tourism website lists it all.
Excellent Geographic Location
When it comes to real estate, location is everything. Chandler is a small community with larger cities close by. Tyler, the Rose Capital of America, is the closest city, with plenty of things to do and see. Chandler is only an hour and a half drive to Dallas and Fort Worth and under 2 hours to Shreveport, Louisiana just across the border.
Lake Palestine is a freshwater reservoir offering water views and recreation. On the eastern side of Chandler you'll find the Neches River and on the southwest side is Kickapoo Creek. These bodies of water give Chandler its natural scenic views.
Beautiful Weather
Chandler has generally mild weather with hot summers and cool winters. The average annual rainfall is slightly above the national average, meaning it doesn't have the dry desert climate of the southwest side of the state. The average yearly snowfall is only one inch. The average high temperature in July is 93 degrees Fahrenheit and the average low in January is 36 degrees Fahrenheit. With 229 sunny days a year, Chandler is a great place for people who love the outdoors.
Things to do in Chandler
There are plenty of things to do right in Chandler, such as:
Parks - There are a few different parks in Chandler. River Park on the Neches River provides boating, fishing, picnic areas, walking trails, and more. Lake Palestine allows camping in addition to boating, fishing, and other water activities. Winchester Park has baseball fields, a playground, picnic areas, walking trails, and concession stands. McCain Park is the location of the Chandler Museum and Visitor Center.
Dining - You can find both local cuisine and well-known franchise restaurants in Chandler. Wade's place sells fresh seafood and includes a seafood restaurant serving everything from crawfish to shrimp to steaks and burgers. Go to Netties for Southern cooking, like fried green tomatoes and chicken fried steak. And of course, there are some great Mexican restaurants serving authentic cuisine.
Attractions - The Chandler Museum and Visitor Center is one place you should check out to learn about the history of the area. The Green Goat winery and tasting room is a favorite local venue. Nearby in Tyler, you'll find the Caldwell Zoo and the TJC Planetarium as well as theaters, shopping, and restaurants. There are also wineries and breweries in Tyler, including ETX Brewing and True Vine Brewing.
Looking for a Small Town Atmosphere?
Chandler isn't just a suburb of Tyler or Dallas with a small-town feel. There is a true sense of community that exists in Chandler, and you don't have to be born and raised there to be a part of it. The Chandler community welcomes new faces as a sign of growth and a healthy, thriving town.
Waterfront Property on Lake Palestine
If you're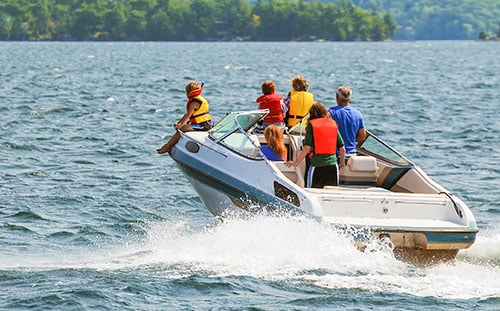 looking for homes in Chandler, one of the most sought-after areas is waterfront homes on Lake Palestine. Many have boat houses and fantastic water views. Whether you're looking for a vacation home or a permanent residence, Lake Palestine has a lot to offer if you're interested in boating, fishing, swimming and other water recreation.
Homes for Sale in Chandler, TX
View all available properties.
Looking at Homes for Sale in Chandler, TX? Contact The Pamela Walters Group Today!
We can help you find your perfect home in this great area. The cost of real estate in Chandler is lower than the national average, making it an affordable location in Southeast Texas. You'll find the cost of living lower than the Dallas/Fort Worth and Houston areas. Properties are available now. See below for current listings from the Tyler MLS.
Call (903) 962-0044 or fill out the form below to schedule a consultation. We look forward to showing you all that Chandler has to offer. And, if you haven't already, be sure to register on our website to receive email alerts whenever new Chandler homes for sale come on the market.