Best Neighborhoods in the Tyler TX Area
and How to Choose the Best Neighborhood for You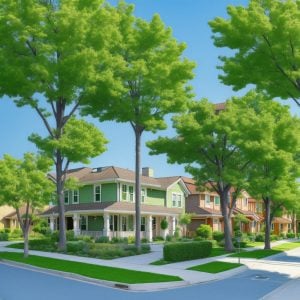 Are you in the market for your dream home but feeling a bit overwhelmed about choosing the perfect neighborhood? Well, fret not! Keep reading to uncover the key things you need to think about when selecting the ideal spot for buying your next home. These game-changing tips will guide you in discovering the right neighborhood that fits your lifestyle and requirements.
1) Let's talk about location and your daily commute. Think about your everyday travel to work, nearby conveniences, and how easily you can reach major highways. It's all about finding a place that suits your routine and the way you live.
2) Neighborhood safety is a big deal. Take a look at crime rates and have a chat with locals to ensure you feel secure and at peace. Feeling safe in your area is super important.
3) Now, let's consider schools and education. If you have kids or plan to in the future, the quality of schools becomes a top priority. Dive into how local schools perform and the educational opportunities available. You want your children to have the best education possible.
4) Consider amenities and your lifestyle. Seek out parks, country clubs, shopping centers, and entertainment options nearby that match your hobbies and the way you like to live.
5) Future development and potential appreciation are also worth investigating. Check out any plans for development in the area. New infrastructure, businesses, or transportation improvements can actually boost the value of your home over time, making it a smart investment.
6) Affordability and market trends come into play too. Set a budget that lines up with your financial goals and look into real estate trends in the area. Understanding how prices are changing and how properties are appreciating can help you make a well-informed decision about the future value of your home.
7) Let's not forget about noise and surroundings. Pay attention to the noise levels around, like traffic or airport sounds. Take trips to the neighborhood at different times of day to get a sense of how peaceful and calm it is. A tranquil environment is really important for some people's comfort.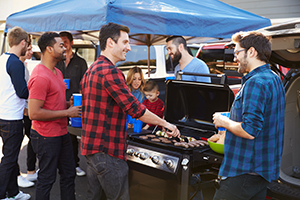 8) Community and networking matter as well. Get a sense of the local culture and attend a few events to experience the community vibes. Picking a place with a strong sense of community can be just as important as finding the perfect house.
Remember, choosing the right neighborhood for your new home is just as crucial as finding the right house. By considering these 8 factors, you'll be well on your way to discovering an area that suits your lifestyle, needs, and future goals. If you're ready to explore options or need more guidance, don't hesitate to get in touch with us because we're here to help! Our agents know a great deal about neighborhoods in and around Tyler. Together, we'll uncover the perfect area and home that match your unique preferences.
Call (903) 962-0034 with your Questions about Neighborhoods not Listed Below We know them All!
---

Population

Not Available


Rent VS Ownership

Not Available


AVG. selling price (180 days)

Not Available


Recent Sales (180 days)

Not Available


Population

Not Available


Rent VS Ownership

Not Available


AVG. selling price (180 days)

Not Available


Recent Sales (180 days)

Not Available


Population

Not Available


Rent VS Ownership

Not Available


AVG. selling price (180 days)

Not Available


Recent Sales (180 days)

Not Available


Population

Not Available


Rent VS Ownership

Not Available


AVG. selling price (180 days)

Not Available


Recent Sales (180 days)

Not Available