Luxury Homes Tyler TX
Homes and Waterfront Property You Won't Believe
East Texas is growing at an astounding rate, and it's no wonder. Our rolling hills, stately pine forests, and sparkling lakes offer natural beauty like nowhere else. Tyler dining, shopping and entertainment choices and strong economy draw people from all over the nation. Home buyers are often stunned when they look at luxury homes in Tyler, Whitehouse, Bullard, Flint and surrounding areas. Agents with The Pamela Walters Group can help you buy or sell your dream home.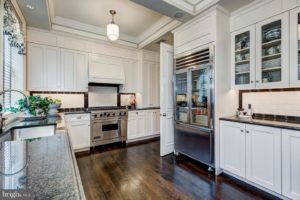 Buying a Luxury Home
If you're moving from somewhere like California, $500,000 doesn't buy you much. That amount could buy you a luxury home in Tyler.
Luxury Home Features
What is it that defines a luxury home? When The Pamela Walters Group agents work with buyers, here are some of the features those buyers are looking for:
Location, location, location – It's true of all real estate, but especially important for luxury homes in Tyler and surrounding communities. Buyers want homes that are an oasis of natural beauty without being too far from opportunities for work and play. Our agents help them find real estate in places like the Cascades  or in the Hollytree subdivision.
Gourmet kitchens – The kitchen should have features like commercial- grade appliances and high-end countertops and flooring. There's also plenty of storage in custom cabinetry and walk-in pantry space. Kitchens come with extras like a wine cellar and warming drawers.
Open floor plans – When home buyers evaluate luxury homes, this is often at the top of their wish list. A grand entry and spacious interior are essential to a home that feels luxurious.
Gorgeous outdoor spaces – These beautiful outdoor settings make buyers as comfortable outside as they are in. Some offer expansive pools with water features, hot tubs and changing cabanas. Many have outdoor kitchens and lavish seating areas.
Spa bathrooms – Buyers want to step into a bathroom that envelops them in spa-like serenity. Homes have features like walk-in showers with multiple jets, heated flooring, towel warmers and soaker tubs.
Entertainment Rooms – Luxuriant living involves an in-home theater and gaming room.
Extensive, well-planned storage – Walk-in closets provide a separate dressing room withample shelves, drawers and display areas.
For many luxury homes, technology integrates into every facet. Owners control the climate, the window coverings, the music, even the coffee maker with their mobile device. They can monitor security cameras or turn on the sprinklers from anywhere in the world.
Luxury Home Cost and Square Footage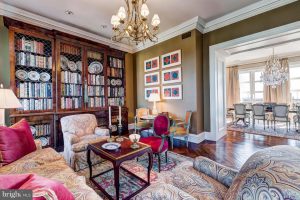 There's a wide range when it comes to the listings available in Tyler and the surrounding areas. They're typically larger than the average home, starting around 3,000 square feet. Many listings have 5,000 square feet or more.
What does a Tyler luxury home cost? Prices start around $500,000 and go into the millions, depending on the home's size, location and features.
Waterfront Homes – Luxury On the Lake
Imagine being nestled in the Piney Woods with panoramic lake views. The Tyler area has waterfront homes on Lake Palestine and on Lake Tyler.
When you buy a luxury home, the process is already complex. It's even more so when buying waterfront property. The Pamela Walters Group agents regularly help clients purchase lake property. They can give you specific information about Lake Palestine and Lake Tyler that only comes from familiarity with East Texas waterfront homes.
Selling Your Luxury Home
When it's time to sell a luxury real estate property in the Tyler area, there's a lot to think about. Your high-end real estate is completely unique, so it's more challenging to find the right listing price.
Your home is in a different class from other area homes for sale, so it's worth more. Also, you're offering it to an exclusive group of buyers.
Working with the right listing agent can make all the difference when it comes to selling your home quickly and for fair market value. Our Listing Agent Katie Heimer has the background knowledge you need for success.
Experience Pricing Luxury Homes
To sell a luxury home in Tyler, it's critical to price it right from the very beginning. List it for too much and your home will sit on the market. If your price is too low, you miss out on money that should belong to you.
We're familiar with the area builders. We know the quality and craftsmanship that went into your home's design and build. We have experience calculating appropriate resale value for their work.
We also know luxury brands. Katie includes your high-end flooring, window treatments, appliances and other home features in your value analysis so what you invested in them goes back in your pocket.
Some sellers choose the agent that suggests the highest listing price, but that isn't always the way to go. Katie prepares a comparative market analysis to find a price that's competitive so you receive the best possible offers.
Tailored Home Sales Process
For your home to sell, the right buyers have to see it. We'll create a plan tailored specifically for you, one that gets your home in front of thousands of prospective buyers. To do that, high quality photos, video and virtual tours are a must.
We use professional photography to show your home at its best along with a 3D Virtual tour. We'll showcase your land, waterfront home or acreage with aerial video at no additional cost. We also place your listing on specialty websites for improved visibility.
High Stakes Negotiation Experience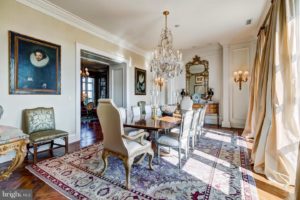 Buyers want the best deal on your property, and you want to receive the highest possible price. When you're selling a luxury home, the stakes are high. An inexperienced agent might make mistakes that cost you money.
Our listing team has a wealth of experience when it comes to negotiations and all elements of your home contract. Potentially stressful situations are turned into successful sales, no matter what surprises come up along the way. You get experts on your side and the peace of mind that comes with knowing you're getting the best value for your home.
Whether you're ready to buy or sell your home, we're here to help. Contact us online or call (903) 581-3900 today.