WATERFRONT & LAKEFRONT HOMES FOR SALE IN TYLER TX AND SURROUNDING AREAS
---
Some of the most stunning views in the area are seen from decks and balconies of waterfront homes for sale in and near Tyler Texas. Whether you're buying or selling lakefront property, we can help.
EAST TEXAS LAKES WITH WATERFRONT HOMES FOR SALE
There are several gorgeous lakes in and near Tyler Texas with waterfront homes for sale. Here are the major lakes and some of the communities that surround them.
Lake Palestine – Noonday, Chandler, Flint, Moore Station, Bullard, Frankston
Lake Tyler – Tyler, Whitehouse, New Chapel Hill
Lake Tyler East – Tyler, Troup, Arp
Bellwood Lake – Tyler
Greenbriar Lake – Tyler
Hideaway Lake – Hideaway
Lake Frankston – Frankston
East Texas also has several smaller private lakes that occasionally have waterfront homes for sale.
TYLER TEXAS WATERFRONT HOMES PRICING BASICS
With Tyler area waterfront homes, as with other real estate, it's all about the location. Most of the above lakes have everything from rustic weekend getaways to high-end luxury homes.
Buyers choose their lake based on what's important to them. For example, Lake Palestine is a fisherman's paradise. Almost every year at tournaments someone reels in a catch for the record books.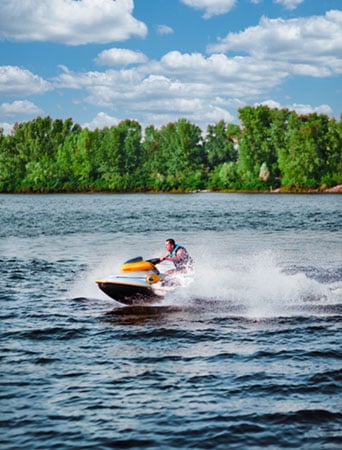 Lake Tyler is smaller, but it has fewer of the stumps that make Lake Palestine so good for fish. If you want to be in the desirable Whitehouse school district or have unobstructed room for watersports, you might prefer to be on Lake Tyler. Whatever your preferences, The Pamela Walters Group can help you find the Tyler lakefront home that fits your goals and budget.
In general, open water costs more than waterfront lots in a cove. Some East Texas waterfront homes are in exclusive neighborhoods surrounded by pristine yards and beautiful architecture. Others don't have neighborhood covenants or restrictions that dictate the kinds of structures in the subdivision.
A home's location on the lake and what's around it factors into the price of the home. But waterfront homes continue to increase in value no matter where they're located. Lakefront is something they're not making any more of.
WHAT LAKEFRONT HOMES COST AROUND TYLER
People from outside East Texas are astounded to find weekend getaway cabins or lakeside cottages starting around the $130s. When they're priced that low, they probably need some TLC or have limited square footage, but they're an affordable way to experience lake homeownership.
Some roomier single-family homes start in the $300s, particularly in coves and on smaller lakes. Search waterfront homes for sale in the $500,000 range and you'll start to see waterfront homes with more than 2,000 square feet and more updates. Some have open patios, a boathouse with electric lifts, and storage for lake toys. Many also come with decks and piers for fishing and enjoyment.
Lakefront home values climb from there, adding amenities and features at every level. There are exquisite locations like The Cascades of Tyler and gated Brown's Landing on Lake Palestine. They contain true luxury homes with gourmet kitchens, panoramic views, large lots, and exclusive locations.
FEATURES YOU'LL FIND IN EAST TEXAS WATERFRONT HOMES
Waterfront homes near Tyler are all built for lakeside living. Browse lakefront home listings and you'll see features like these in their descriptions:
Open water – Homes on open water have unobstructed views of either sunrise or sunset. They're more likely to be on deep water, so watersports are possible even during drought.
Coves and canals – These waterfront homes often have scenic, wooded views, and tranquil water.
Decks and balconies – When you buy a waterfront home, you'll want space for sitting lakeside.
Outdoor entertainment areas with fireplaces, built-in grills, TVs, and walkways to your boathouse, storage or gazebo.
Screened porches or landscaped pergolas
Stone retaining walls and reinforced bulkheads
Soaring vaulted ceilings in main living areas with walls of windows facing the lake
Master bathroom with jetted tubs overlooking the lake
Special landscape lighting
If you're dreaming of a lakeside paradise, contact The Pamela Walters Group. If you're looking for a waterfront lot on which to build your dream home, we can help with that too. Contact us online or call (903) 962-0058 today.
ACTIVE WATERFRONT HOMES FOR SALE IN AND NEAR THE TYLER AREA
Ask us Any Real Estate Question
The Pamela Walters Group
Address
1406 Rice Rd Ste 100
Tyler
TX
75703


Email Us
[email protected]
Call Us
1-(903) 962-0034