TYLER TX REAL ESTATE
The Process of Buying a Home
Looking at real estate in Tyler, TX or the surrounding areas? The goal of our Buyers Agents is to be there when you need us, to make information accessible, and to keep the pressure off so you can focus on finding what you're looking for. Below are the steps we walk you through during the process.
THE MOST IMPORTANT 1ST STEP - MEET YOUR BUYER'S AGENT
What is a Buyers Agent? Did you know as a buyer you should have your own agent working for you? This is called a Buyers Agent. They work exclusively for you, the buyer, and best of all they don't cost you a penny since all commission is paid by the seller.
The seller of a home already has an agent representing them, called a Listing Agent. A Listing Agent who shows you a home they have listed must be loyal to the seller and thus cannot negotiate the best price for you. So, if you are looking for a home get in touch with one of our Buyers Agents to help you find the right place, and who will negotiate with the seller to get the lowest possible selling price for you.
When our Buyer's Agents meet with home buyers for the first time, the information flows both ways. We want to learn what's important to you in your new home, and you will typically have questions for us about purchasing and financing.
When we meet with you, we'll talk about what you're looking for and go over the time frame within which you wish to purchase. We'll talk about what type of property you're looking for, your price range, and which East Texas areas would be a good fit.
If you're still making decisions about the type of financing you prefer, we can help with that too. We'll suggest helpful and reputable mortgage lenders and explain the steps needed to apply for a home loan.
It's always a good idea to get pre-approved for a loan before you start your search. We can help you with that process as well.
To see more useful information about buying a home, check out our extensive real estate blog.
Request your FREE buyers guide here
---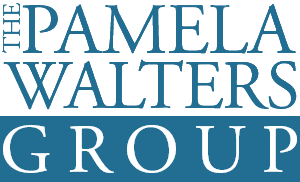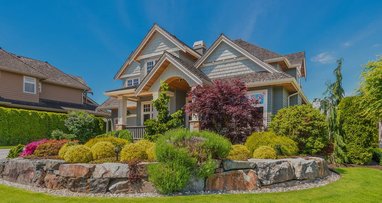 how to buy like a pro
Free Buyer's Guide
Comprehensive Real Estate
Buyer's Guide
If you're interested in buying a home in Tyler TX or in one of the surrounding areas, get the latest information on this changing market and learn how to buy like a pro. Knowledge is power!
Properties Automatically Delivered to Your Email
You may have already looked through listings on national real estate sites. We can connect you to an even more helpful resource – the Tyler MLS(GTAR).
Once you've expressed your preferences, needs, area and price range, your agent will have properties matching those criteria emailed to you daily. You'll see new listings as they hit the market, usually sooner than you would on national sites. In our area, the best properties go really fast, and we don't want our buyers to miss an opportunity!
Look at Homes for Sale
Once you know what you're looking for and start receiving listings of homes for sale that match your criteria, it's time to start seeing homes. We recommend setting aside several hours for your first, and maybe second showing appointments. You may also want to check housing market data for the location in which you are searching.
Our Buyer's Agents don't work with sellers, so there's never a conflict of interest. They always have your best outcome in mind. We'll help you identify property pros and cons and keep your original goals in focus. We'll also let you know when we notice factors that could affect resale value to save you from grief down the road.
With all of the beauty that the area has to offer, it's hard to find the perfect place to call home. Our area guides simplify that process by giving you unique market, lifestyle, and demographic insights into each area!
Make an Offer
When you find the home that's just right for you, we'll advise you of that property's Fair Market Value and will negotiate the selling price with your best interests in mind. When your offer is accepted, our Transaction Coordinator will create an offer contract that outlines every detail.
Your agent will submit your offer quickly. Rarely does a seller accept the first offer, but we are expert negotiators. We'll walk with you through as many rounds of negotiations as necessary.
Once all parties agree on a price and sign the contract, you have agreed to purchase the home. Clients of The Pamela Walters Group can use our moving truck for free, whether you need it a few days before closing or years after the sale is complete for any reason.
From Contract to Closing
Here's what to expect once you've signed your contract:
• You'll deposit earnest money with your title company.
• You'll also give the seller a check for your option fee.
• During your option period, you'll have a set number of days to have the property inspected.
• If an inspection reveals the need for repairs, we will help you negotiate with the seller.
• Most of the time buyers receive a closing date between 30 and 45 days after the contract date.
It sounds like a lot, and it is, but you don't have to do any of it alone. Your agent will help you through each step and answer questions you have along the way.
Close on Your New Home
Your lender will give you a settlement statement three days before your closing date. It will break down all your closing expenses and tell exactly how much money you will need to give the title company at closing. Either the night before or the morning of your closing, your agent will schedule a final walk-through of your new home. Once your lender funds the loan to the seller, you'll receive your keys. Usually, that happens an hour or two after the last person signs.
If you can't be in town for closing don't worry. We can make arrangements for you to sign from where you are.
After Closing and Beyond
We're here for you even after the sale is complete. At The Pamela Walters Group, we want to be your REALTOR® for life. In addition to the moving truck, which you can schedule any time for any reason, here are just a few of the resources and perks we offer buyers:
Free use of our moving truck for any purpose
Service company references
Free notary
Our VIP program allows clients computer, copier and fax machine access free for life.
Ready to Meet With a Buyer's Agent?