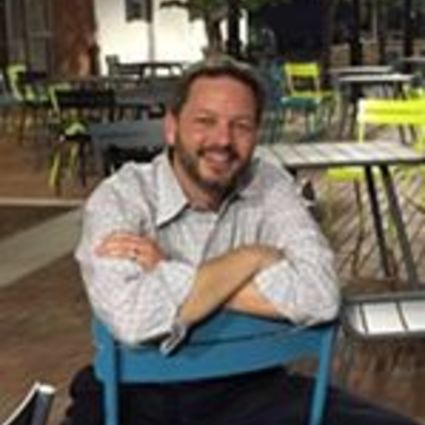 Bart Brown
REALTOR®, Buyer's Agent
A little about me
Bart has lived in the Tyler, Tx area his entire life. He is married to his wife DeAnna and is dad to four sons and two daughters. Bart has been helping clients buy and sell residential and commercial real estate since 2005 and is a consultant and resource to many of Tyler's top entrepreneurs, professionals and investors in the Tyler/Smith County area.
The real estate market can move fast and Bart has been able to consistently help his clients locate and buy property before most others even know it is available for sale. Approaching real estate deals with a business mindset is what makes him unique.
Bart says "SPEED is the game. Knowing what is for sale before the general public and having my clients prepared, gives them the option to buy something today or wait for a better deal. For me, it's not about just selling another property. My interests are helping people solve problems, gain enjoyment, and buy a home that is sure to have good resale value down the road. I've sold homes well over $1MM and investment properties for as little as $15,000, and all prices in between. Contact Bart and let him show you the best way to buy your next home or investment property.
Our clients are awesome
and here is what they are saying
Within days after listing with The Pamela Walters Group there was activity on our home.  The team of people we worked with were courteous, competent, and resourceful.  They kept us informed through calls, drop in visits to their office, and Internet communication. The principle contact people with  whom we worked became like family, conveying a sense of genuine involvement with our needs and interests.  If you're serious about selling your home, get to know Bart and Jamie!
I was very impressed with the service,presentation,follow-up and the information that was provided to me to help select the right house and location. I am enjoying my new house and my neighbors have been really great.
Being a single mom, buying a house was a very scary thought.  After going through several realtors, I had the great pleasure of working with Jamaica who is with the Pamela Walters Group this year.  She was very knowledgeable and patient.  She made what could have been a very painfully stressful  decision, easy and stress free.  I would highly recommend this company to anyone looking to buy!  They go above and beyond to meet any expectation and answer any questions, no matter how silly.
The agency was very professional and adjusted to my schedule when showing the house. In the absence of my realtor, another knowledgeable one stepped in with the same level of expertise and availability.
All personnel within the group were friendly, professional, and courteous. The agent, Julia Coody, went the "extra mile" to assist us with the purchase of our new home and to schedule some of our family to see the house prior to closing. Jamie Brown was knowledgeable, efficient, and expedient with  all the necessary paperwork. The only slightly negative aspect was not being "in the loop" with the decision to allow the seller to have 4 extra days after closing to complete their moving process. Since we were moving from out of town, our schedule had to be altered in order to wait to obtain possession.
We lived moved to Dallas and we're still trying to get the Tyler house sold. Contacted Jamie and got the house back on the market. Within a month we were under contract with a full offer. She listened to what was important to us and made it happen from there. She did exactly what we asked of her.
David Kurtz of The Pamela Walters Group did a fantastic job of very quickly finding us homes to look at, and the very first one we looked at was our dream home. His attention to detail and customer service orientation is outstanding, and he made himself available for any questions and any need we  expressed. Pamela Walters runs a first class realty company and David exemplifies their standards. Thanks David!
Both of Ms. Jamie and Ms. Jamaica are outstanding professionals. Ms. Jamaica is extremely helpful to people who are trying to buy a house. She is kind and sincere. She will work with buyers until they find exactly what they want.
Ms. Jamie really knows what she is doing. I can describe her as patient , especially with those who have no experience in real state. 
I strongly recommend The Pamela Walters Group for any person who is looking for homes or any real estate issues.
Mrs. Joyce, you are a wonderful person. Because of your patience and determination to make sure we got our first home, we are now proud HOMEOWNERS. I know it was hard but you went above and beyond for us. You showed us houses on days that fit our schedule and did it ALWAYS with a smile on your  face. I'm in tears right now because so many times I was stressed and ready to give up on getting a home. But you always stayed positive and encouraged me to continue. I love each and everyone of y'all for all your hard work. I give you a 10 rating but if I have to go between 1 and 5, it will be a 5. Love you and thanks for your dedication and caring personality!
Pamela Walters Group did an excellent job. Their staff, especially Jamie Brown, kept us informed and worked feverishly to negotiate and remedy any issues that arose. They were very professional in comparison to the other agents we encountered showing the house. We highly recommend Pamela Walters Group.