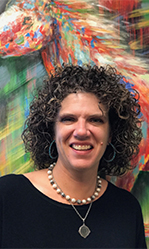 About Jamie Brown
Jamie Brown is the Transaction Coordinator with The Pamela Walters Group. Her sole purpose is to make buying and selling properties a smooth process by offering knowledgeable guidance from contract to close. Jamie spent nearly 6 years working at Greater Tyler Association of REALTORS training and guiding new agents as they started their real estate career.
Over the past 7 years with The Pamela Walters Group, her drive for organization and acquiring real estate knowledge has kept her at her peak. She believes in helping and communicating with everyone involved in a transaction to get clients to the closing table with ease.
Jamie has worked in Smith County for 20 years. While drawing local maps by hand for American Drafting Services, advances in mapping technology caused her to investigate a career in real estate, which ended up becoming her passion. She finds tremendous fulfillment in helping people to relax during what is often a stressful experience!