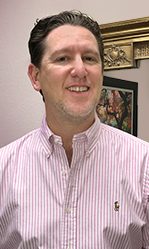 About Derek Shilling
You deserve the best when purchasing real estate, and Derek Shilling is professional, responsive and knowledgeable.
Derek has always had a passion for real estate even though it wasn't his first career. When buying his first home, he found the entire process fascinating — from house hunting to the closing table. That's when he began to think about real estate as a career.
Derek is a hardworking, personable and energetic Realtor who serves the Greater Tyler area. He helps buyers achieve their real estate goals with an emphasis on top tier customer service.
Before his real estate career, he was a partner in a successful food brokerage company for 15 years and his background in sales has made him a successful Realtor.
When he's not helping his client's real estate needs, he enjoys spending time with his wife Christin, kids and friends on the golf course or soccer fields.