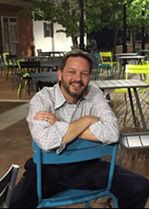 About Bart Brown
Bart has lived in the Tyler, Tx area his entire life. He is married to his wife DeAnna and is dad to four sons and two daughters. Bart has been helping clients buy and sell residential and commercial real estate since 2005 and is a consultant and resource to many of Tyler's top entrepreneurs, professionals and investors in the Tyler/Smith County area.
The real estate market can move fast and Bart has been able to consistently help his clients locate and buy property before most others even know it is available for sale. Approaching real estate deals with a business mindset is what makes him unique.
Bart says "SPEED is the game. Knowing what is for sale before the general public and having my clients prepared, gives them the option to buy something today or wait for a better deal. For me, it's not about just selling another property. My interests are helping people solve problems, gain enjoyment, and buy a home that is sure to have good resale value down the road.  I've sold homes well over $1MM and investment properties for as little as $15,000, and all prices in between.  Contact Bart and let him show you the best way to buy your next home or investment property.