Lindale, TX

Community Information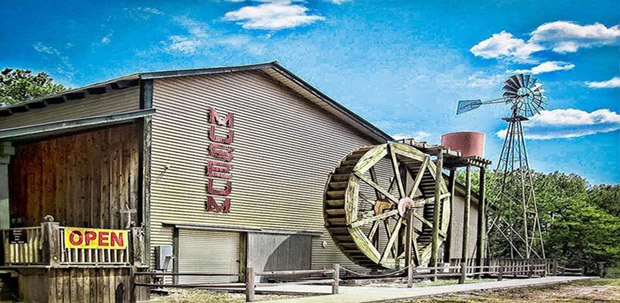 Lindale is a small city in Smith County, Texas, just north of I-20, with a population of approximately 6,000 people. Lindale is the home town of country star, Miranda Lambert. She and her mother founded the Muttnation Foundation  in 2009 to help save and care for homeless animals. Lindale is also known as the Blackberry Capital of the World!
Things to do in Lindale
Everyone loves living in Lindale. It offers a country feel, yet there is always something to do. There are a surprising number of shops and boutiques, restaurants, and spas, as well as a Walmart for every day shopping. You can visit the Farmer's Market on Saturdays where you'll find organic meats, bread, jams, and local produce. The Cannery is the "New Entertainment Capital of East Texas," and offers delicious dining along with live entertainment. Within Miranda Lambert's experiential shopping lifestyle boutique is the Red 55 Wine Tasting Room. Golfers will be glad to know that the Garden Valley Golf Resort - Dogwood Course is nearby. Those with a desire for occasional ventures to the city will be glad to know that Dallas is only 90 minutes away heading west on I-20. Shreveport, LA, with it's casinos and other attractions is only 104 miles to the east. And of course, Tyler, with many shopping and dining opportunities, is only 14 miles to the Southeast.
Schools
Public education in Lindale is provided by the wonderful schools of the Lindale Independent School District. The district includes Velma Penny Elementary, E.J. Moss Intermediate, Lindale High School and others.
Homes for Sale in Lindale, TX
Lindale is a cozy and beautiful community that continues to thrive in its rural nature. Homes for sale are primarily single family structures, which come in a variety of sizes and styles. Other real estate options include houses and apartments for rent and a few properties such as townhouses for lease. If you are looking for low crime rates, quiet streets and country charms, Lindale is the place for you. To begin your home search, look below to see all active homes for sale, then give us a call at (903) 581-3900 for more information or to schedule a showing. Our agents are available 7 days per week, and are happy to work with your schedule!
Active Homes for Sale in
Lindale, TX
View our selection of available properties in the Lindale, TX area.
Inside
Lindale, TX
Check out the latest demographic information available for Lindale, TX.
Overall Cost
VS National AVG
Housing Cost
VS National AVG
Entertainment Cost
VS National AVG
Utilities Cost
VS NAtional AVG
Crime Rate
VS National AVG
Lindale, TX

Schools

Learn more about schools near Lindale, TX complete with ratings and contact information. Select level from the drop down box below.
The Best in
Lindale, TX
Browse through the top rated businesses in the most popular categories Lindale, TX has to offer.
Dine
Drink
Shop
Perk
Sweat
Groom
Wag