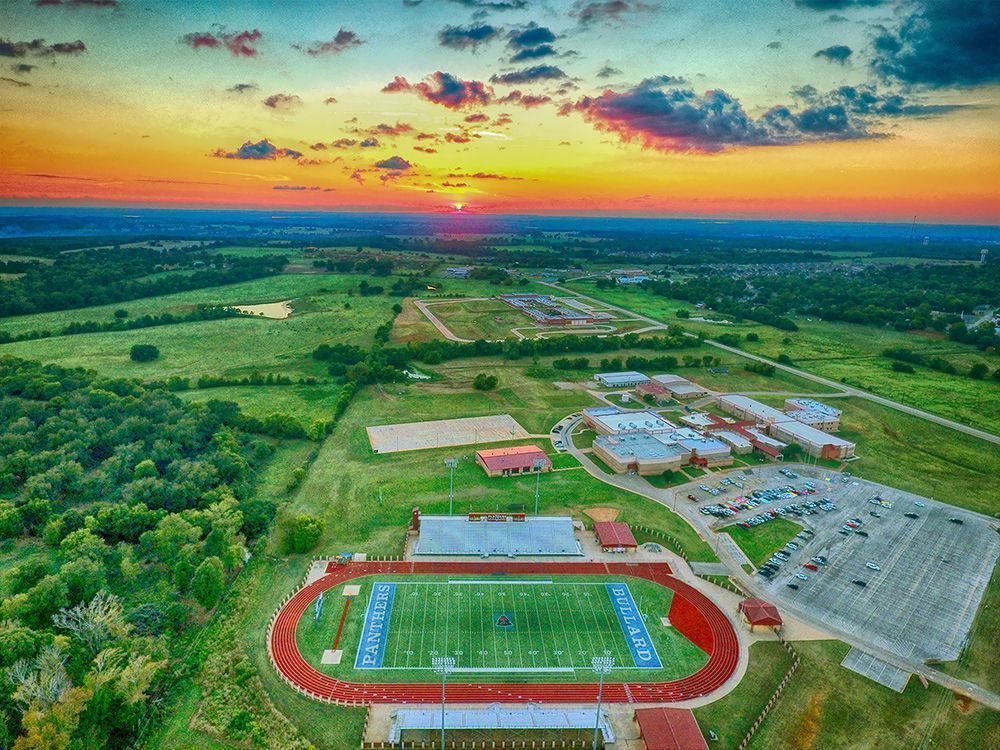 If you take Highway 69 South through Tyler, you come to a part of town where everything seems to be located. You have excellent shopping and dining options, but the traffic is terrible. Keep driving, though, and everything melts away.
Suddenly you're surrounded by open roads, tall pines, and rolling green fields. Homes for sale in Bullard TX are in high demand because they're literally minutes from the best the area has to offer but in a serene, small-town setting. Families prize homes for sale in Bullard school district because it's one of the area's best.
Top Things to Do in Bullard
As you drive toward this picturesque community you'll find yourself breathing a little deeper as you soak up the scenery. When you tour homes for sale in Bullard Tx, plan to check out these top attractions.
• Kiepersol Vineyards
– There are only a few estate wineries in Texas, and Kiepersol is one of the best. Stop by the distillery and try Pierre's Texas Rum. Tour the winery and enjoy your favorite wine from the outdoor seating patio overlooking 63 acres of vineyards.
• Eagle's Bluff Country Club
– If golf is your passion, why not play near the shores of Lake Palestine on this par 71 golf course?
• Dewberry Plantation
– Tour this historical antebellum plantation, the only original two-story pre-Civil War home still standing in Smith County.
People search homes for sale in Bullard Texas because of the town's country feel and convenient location. Bullard is only a few minutes from The Village at Cumberland Park shopping center, two movie theaters and some of the best restaurants in the area.
Sought-After Homes for Sale in Bullard ISD
Homes for sale in the Bullard school district are in high demand because all six campuses are highly rated. Txschools.org publishes annual district and school accountability ratings and gives Bullard ISD and individual campuses high marks in the following:
• Student achievement — What students are able to do at the end of each school year
• School progress – How students perform over time in comparison to other schools
• Closing the gaps – How different student groups perform on each campus
• Overall achievement in math, science and social studies
• Top 25 percent in comparative academic growth
When school districts and individual campuses score high, it shows their commitment to each child. Parents seek out homes for sale in Bullard school district to give their child the best in public education.
If you're looking at homes in Bullard Tx, contact one of our buyer's agents. We'll show you the best houses, townhomes and garden homes the area has to offer. Call 903-581-3900 to get started today.
Active Real Estate for Sale in Bullard, TX
View our selection of available properties in the Bullard TX.
Inside Bullard TX
Check out the latest demographic information available for Bullard TX.
Overall Cost
VS National AVG
Housing Cost
VS National AVG
Entertainment Cost
VS National AVG
Utilities Cost
VS NAtional AVG
Crime Rate
VS National AVG
Let's Chat About Bullard TX
Bullard TX Schools
Learn more about schools near Bullard TX complete with ratings and contact information.
schools
phone
type
grades
rating
The Best in Bullard TX
Browse through the top rated businesses in the most popular categories Bullard TX has to offer.
Dine
Drink
Shop
Perk
Sweat
Groom
Wag