Our People Make the Difference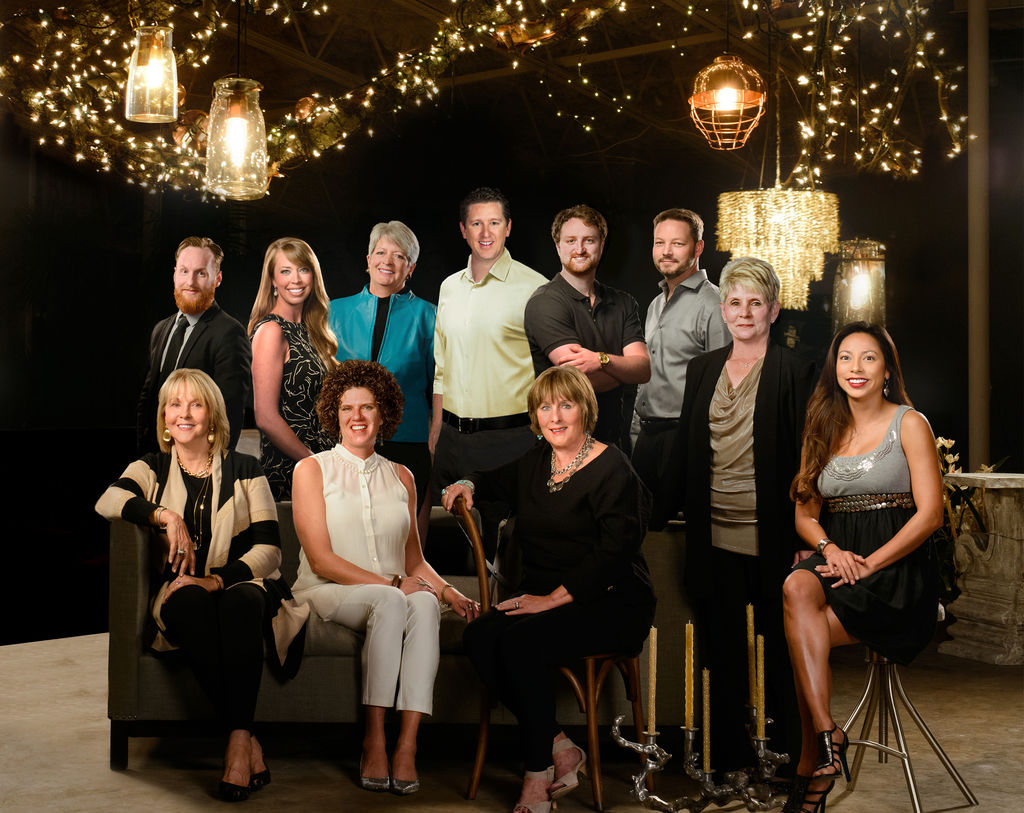 Why List your Home with Us….
---
Our Mission
The Pamela Walters Group is dedicated to creating exceptional real estate experiences for our customers and our community through the passionate delivery of truly remarkable service. We pledge to promote a fun, fulfilling and respectful environment, one that is open to change and innovation. Our marketing techniques are market tested and are the key to getting our listings SOLD!
Never any Additional or Hidden Fees
We are so confident in our ability to sell homes that we never charge any marketing or transaction fees.
Pricing
We know that if a home is priced incorrectly, it will not sell quickly and may not sell at all. We will research the Tyler MLS to establish the pricing of homes that have sold in your specific neighborhood, taking into account any unique features your home offers.  We will ensure we get the full value for your home by correctly pricing it, which will lead to a faster sale with fewer headaches for you.
Preparing your Home to Sell
We will go through your home with you, and based on our knowledge of what sells and what may stall a sale, will make suggestions to help your home sell more quickly. We receive feedback on most showings, and over the years we have learned what the major objections to properties are from potential buyers – we will help you avoid these obstacles.
Professional Photography
While 90% of buyers start their home buying search online, photos in an online listing were important to 83 percent of  them. People like to see what the home looks like.  They are so important that Forbes suggests not listing a home at all if quality pictures aren't taken. With poor photos (most of which are taken with an agent's cell phone), many buyers will dismiss the listing and most likely never look back. Consequently, your home's listing photos are the foundation of all marketing. We have our own full-time professional real estate photographer on staff who will take excellent photos and edit each one to bring out the best in your home. You will also be provided with a guide to preparing for your listing photos in advance of your appointment.
Marketing
90% of buyers use the internet to search for a home, so you want to be sure to choose a company who will provide massive exposure for your listing! In addition to the high traffic sites like Zillow, Trulia and Realtor.com (where we do additional advertising as well), your listing will be sent to many other real estate sites. We also use social media to market your listing. For our luxury, land and waterfront listings, we place ads on specialty websites for even greater visibility.
We offer an extensive marketing plan, which will put your property in front of thousands of prospective buyers. In addition, our Buyers Agents are constantly working with clients who just may want to buy your home! Luxury homes receive additional marketing, and we will do an aerial video of acreage, with or without a home on the land.
Feedback from Showings
Every agent who shows your home is automatically contacted for feedback from them and their client. You will receive the feedback as well.  This provides us with excellent information on pricing, home condition, and more. This is an extremely important tool for learning how the marketplace is responding to your home.
What to Expect
Our job is to help you achieve your real estate goals and reduce the stress of selling your home by communicating with you frequently, from listing through closing. You will speak with our Listing Agent, Katie Heimer, first, and then both she and her Assistant, Winn Anderson, will communicate with you on a regular basis. Our photographer, Tina Lindsay, will contact you to make an appointment to take your listing photos.  Once your property has received an offer, our very experienced Transaction Coordinator, Jamie Brown, will handle negotiations and all elements of the contract until your property is closed and funded.
If you would like for Katie to give you a call to discuss the possibilities, please call our office at (903) 581-3900 or fill out the contact form below.