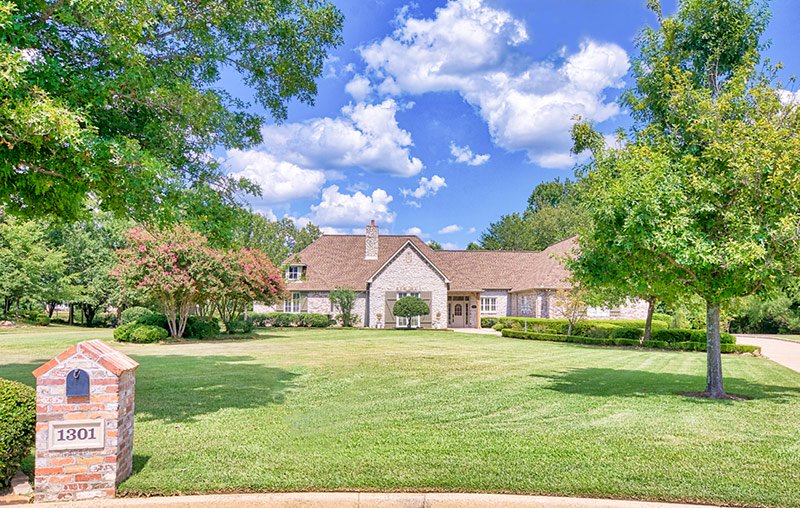 HOME SELLING GUIDE
The Pamela Walters Group
Pamela Walters, REALTOR®, Broker
Housing expectations for 2020
The NAR publishes some great data every year in regards to housing expectations.
Housing outlook

to 5.6M

to 5.6M

to 5.6M

to 5.6M

Tight inventory conditions



Waning consumer confidence
*THE CASE FOR OPTIMISM
New housing starts are only now returning to levels seen previous to the last major housing downturn, resulting in low inventory conditions that persist in single family home resales. Expect home prices to continue to climb throughout 2020.
7 things you need to know when selling a home.
Whether you are selling in a hurry, or selling at your convenience, be aware of the major influences that the market and the terms of your sale can have on the resale value and amount of money you keep in your pocket.
"Reality TV" versus real world conditions
You'll need a credit report to make sure your score and reporting are accurate. Work directly with a lender on your credit score. They can help provide recommendations, work with scoring agencies, and improve your score when you obtain your loan.
Quick tips for would be property investors

Buying Takes Time
Don't rush into a deal just because you are excited. Take your time to locate the best deal.

Budget carefully
TV shows tend to gloss over complex topics that influence profitability. Your budget needs to be accurate.

Calculate PITI payments
Property taxes and insurance can add a significant amount to your monthly payment

Find a great agent
You'll need an absolute professional experienced in your specific market
Meet your average first time home buye
If you are selling a home that would make a good first time home purchase in the area, you'll want to better understand today's first time home buyer needs.
What kind of house do they want?
Common types of first time home buyers
20% of consumers overall are actively looking to purchase their first home.
46%
46% of millennials will be looking to buy their first home in the next 1-2 years.
38%
38% of hispanics are actively looking and planning to buy their first home in the next 1-2 years.
Home ownership is one of the largest committments you can make, and with it comes a slew of costs and responsibilities. Even when selling your home, you may want to consider which investments to make in order to get the most out of your transaction. Our Listing Agent will guide you to improvements which will most likely increase the value of your home, and advise on those improvements that may not make a difference.
When to invest in your house
8 Popular home remodeling trends
When selling a home, it's important to compare properties in your area to better understand what a competing property may offer buyers in value and convenience. You may want to consider some of the following upgrades to add value and interest to your home once it goes on the market.
Accepting the right offer from a buyer
A national survey by Better Homes & Gardens Real Estate found that baby boomers are providing financial support to help their children and grandchildren become homeowners.
There is no more crucial time in your home sale than when you are considering multiple offers and exploring their various terms. Not all offers are equal, and the highest priced offer is not necessarily the best overall offer. The right offer to accept is one that incorporates both highest price and the best terms.
Thinking FSBO? Why you need an Experienced Listing Agent
Remember, the point of selling your property is to sell it for the most you possibly can. Real estate agents tend to have more credibility with buyers than FSBO. A great company will offer an extensive marketing plan, such as the one offered by The Pamela Walters Group, will make a massive difference in how much your home will sell for and how quickly. This increased exposure will result in a better chance of receiving multiple offers on your property, which will help add leverage when selecting the offer that most closely meets your goals.
FSBOs accounted for 8% of home sales in 2016. The typical FSBO home sold for $190,000 compared to $249,000 for agent-assisted home sales
The results should be measurable
Real Estate Agent
$249,000 Average Price
For sale by owner
$190,000 Average Price
Increase your visibility to buyers
Buyers increasingly are utilizing real estate agents and starting their searches for property online. A listing represented on the MLS in your area will increase the effectiveness of marketing efforts.
Explaining your closing costs
Your total net proceeds are reduced by a number of costs that are typically associated with a property sale. It's important to know the basics about these. It is recommended that you sit down with a real estate agent who can walk you through a net proceeds estimate to determine your equity at close of escrow.
After the Closing
Despite closing escrow marking the end of the property sale process, it also marks the beginning of an ongoing relationship. Keeping in touch with us allows you to continue to use us as a valuable resource of information whenever you need advice on home improvements or repairs. You will also have access to our moving truck any time you need it (bought new furniture?), free notary public, free use of our color copier and fax, and invitations to our client parties.
Drop us a note
We truly enjoy working with sellers looking to relocate, move up or sell. If you are considering a home sale in the near future, please let us know in the form below. If you're not quite ready to put your house on the market, we'll be happy to answer any questions you might have in the interim.